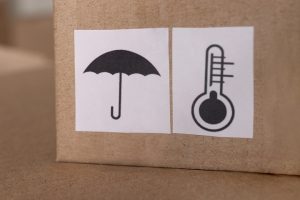 The perfect scenario for moving day will have clear skies, pleasant sunshine, and moderate temperatures. Unfortunately, the weather can often be unpredictable and untimely. Once you settled on your preferred moving date, it can be disheartening to check the weather forecast and discover that heavy rain is coming your way.
The bad weather couldn't have come at a worse time than moving day. For some people, changing the moving date is impossible due to personal time constraints and unbendable work schedules. When the moving day is cast in stone, you may have no other option than to proceed anyway, even if the weather doesn't seem ideal.
Although the bad weather may be a discouraging setback, there are effective ways to overcome rain or snow on your moving day. With the weather being so unpredictable, you should always make a contingency plan just in case. For the best advice, follow these eight sensible packing tips for moving in bad weather:
Packing Tip #1: Talk to your moving company.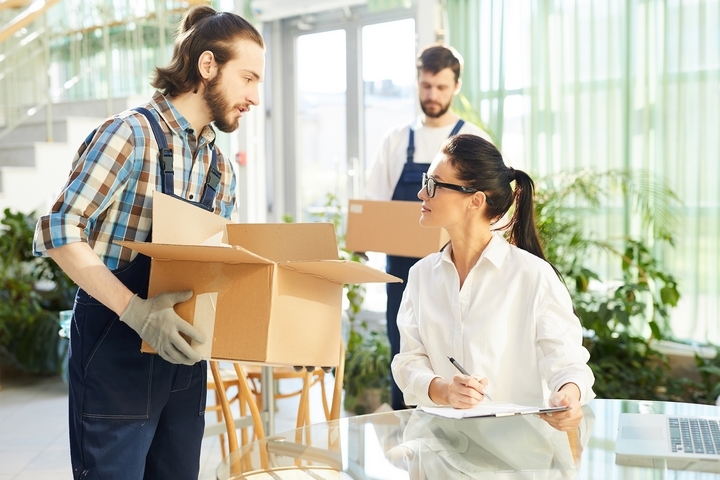 The best packing tips for moving will always involve reciprocal coordination and communication with your movers. It's important to discuss every possible weather scenario with your moving company. This is especially crucial when you move during winter, a season best known for unexpected snow, hail, and ice. Since the movers are experienced with bad weather conditions, they will help you come up with the best plan for moving and packing in these unfavourable circumstances.
You should establish the moving company's policies for extremely bad weather. Due to safety reasons, there are clear guidelines on the weather conditions that may restrict the moving process. After all, it is unreasonable and unsafe for movers to drive into a horrendous storm. By understanding the company policies beforehand, you won't be caught by surprise should there be foul weather on moving day.
Packing Tip #2: Use strong & durable packing materials.
If you are faced with rainy conditions, you may be concerned about your belongings getting drenched in the heavy downpour. Sometimes, a mere layer of cardboard wouldn't be enough to withstand the heavy raindrops pelting at your moving boxes. As a result, you could end up with a lot of wet and soggy items after moving. If you are moving artwork, electronics, or other fragile materials, the damage from the rain is potentially irreversible.
To protect your items from bad weather, make sure you use strong and durable packing materials that can resist the rain. Depending on your circumstances, you may need to add an extra layer of packing paper, blankets, or bubble wrap. These packing materials will provide an additional dimension of protection to safeguard your personal belongings.
Packing Tip #3: Plan your wardrobe in advance.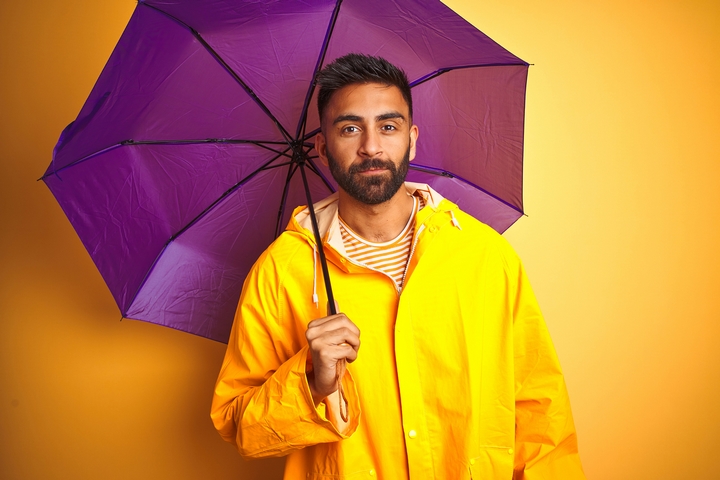 Many people make the rookie mistake of packing away their entire wardrobe without a second thought. As a result, you may be left with unsuitable clothes that won't sustain in the bad weather. Your moving day has the potential to turn very cold and wet, so make sure you are wearing sensible clothing that will protect your body.
Before moving day arrives, you should always plan what you will wear in advance. If you are moving on a hot summer day, make sure you prepare some light clothes and hats to protect your skin. If you are moving in the middle of winter, layering up is advised to help you stay warm. It can also be a good idea to set aside some raincoats, rain boots, woolly hats, mittens, and scarves depending on the weather conditions outside.
Packing Tip #4: Stock up on essential items before moving day.
Of course, it makes perfect sense to carry an umbrella when there is rain. However, you need to have the actual umbrellas ready at your disposal. Before your moving day, make sure you check the inventory and stock up on any umbrellas or essential items to combat the bad weather. You wouldn't want to have a shortage of umbrellas when it finally starts to rain.
You will need some other essential items if the weather gets too hot or too cold. For summer days with hot temperatures, make sure you prepare sunscreen and cold drinks in advance. For winter days with cold temperatures, you should have warm beverages and shovels in case it starts to snow during the move.
Packing Tip #5: Cover your bulky furniture.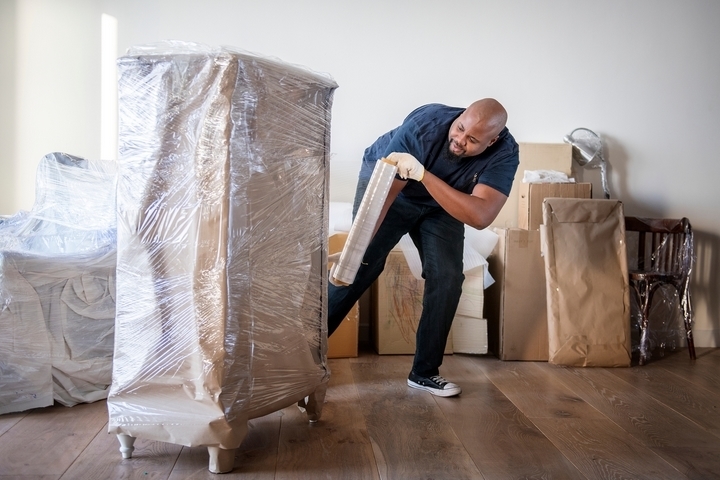 Your home furniture is in great peril when you move them during bad weather. For instance, your expensive leather furniture should be kept away from rainwater or else they will be tarnished. You need to make sure all the furniture pieces are adequately covered and protected from the harsh elements. Using a blanket or a heavy waterproof canvas should do the trick, but just make sure they are securely fastened before you expose them to the bad weather.
Packing Tip #6: Have delicate items professionally packed.
Moving companies have the utmost expertise when it comes to packing your belongings. Packing is what they do in their everyday jobs, so these expert movers understand how to do this carefully, efficiently, and professionally. That's why you should leave the delicate electronics and valuable items for the professionals to pack. In addition, you should let them pack delicate artworks and antiques as well. The movers will have the suitable packaging materials to keep these precious items safe.
Packing Tip #7: Document the move.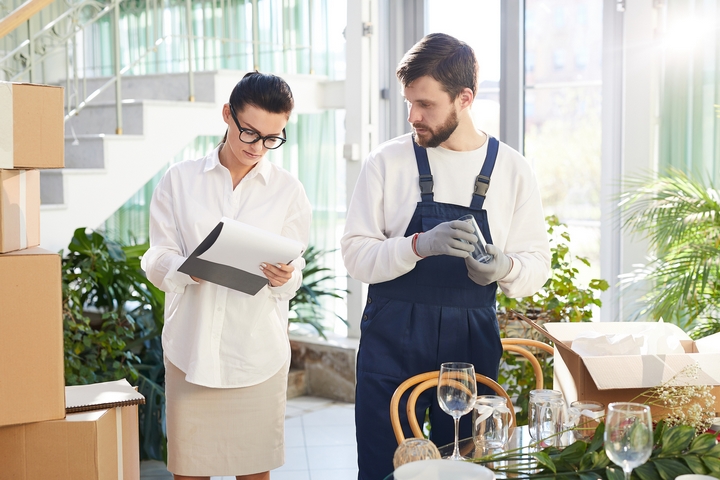 Accidents tend to happen more often in bad weather. It's easy to point fingers if your belongings get damaged, but it's more practical to check the status of all boxes and furniture before they are loaded onto the moving truck. It's possible that your items were already damaged before the packing or moving even began.
Document everything either in writing or by taking photos. This means you can prove the condition of your items before the move, which is critical if items do get damaged in transit. Knowing where to apportion blame for damaged items will help with seeking compensation from insurance companies.
Packing Tip #8: Unwrap the boxes as quickly as possible.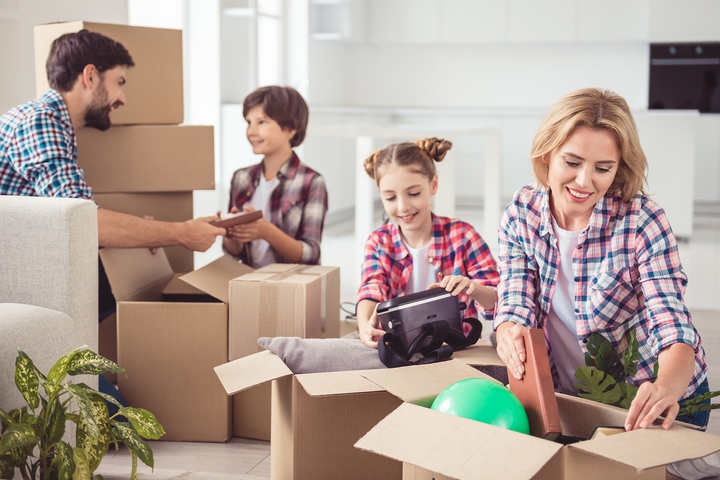 After taking the extra measures to protect your items from the weather elements, you should quickly unwrap everything once they are securely indoors. Unwrapping the boxes will allow your items to breathe, which prevents the formation of mildew or any water damage to your items.